Schools: We are able to offer some dates for schools and nurseries for Forest School sessions, bespoke sessions, class trips and nurture sessions. At the moment we have Wednesday afternoons available, with the option for occasional sessions on Mondays and Fridays. We could also arrange sessions with local nurseries or childminders on a Thursday morning.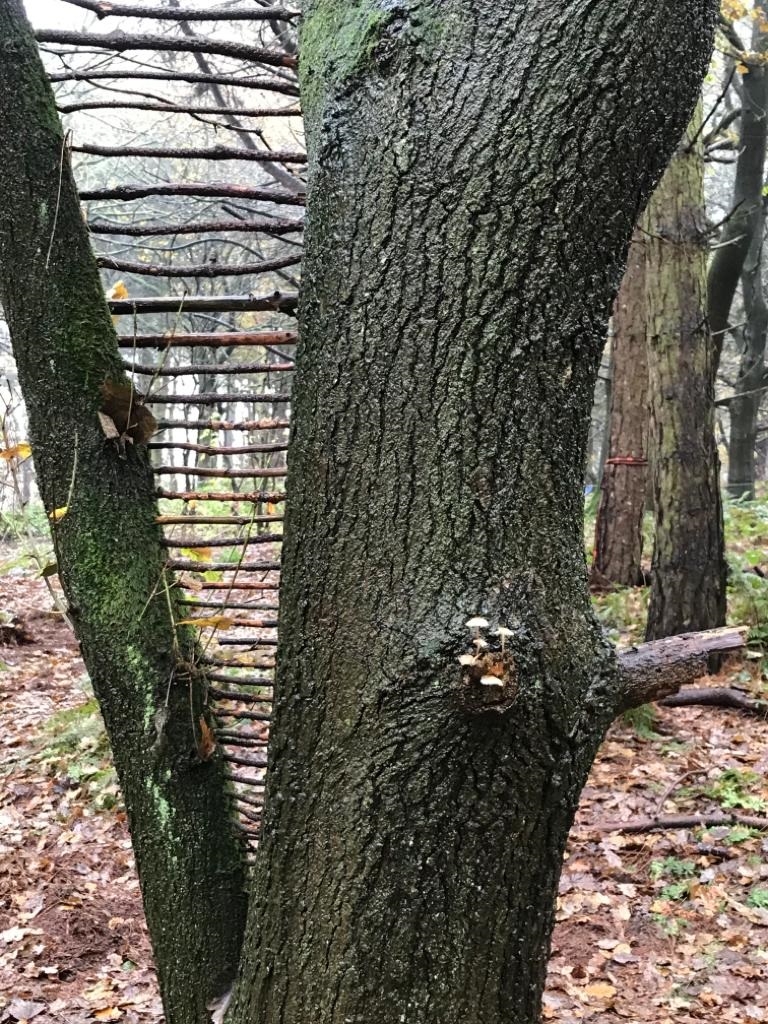 Creative Artist Days: Come along and make some natural creative art in the woodland in the style of artists such as Andy Goldsworthy and James Brunt.
We were privileged to have James Brunt visit the woods in November for an incredible development day and plan to have him back in Spring – keep an eye out on Facebook for more information.
If you would like us to arrange for him to run a session here for your school, please get in touch with us.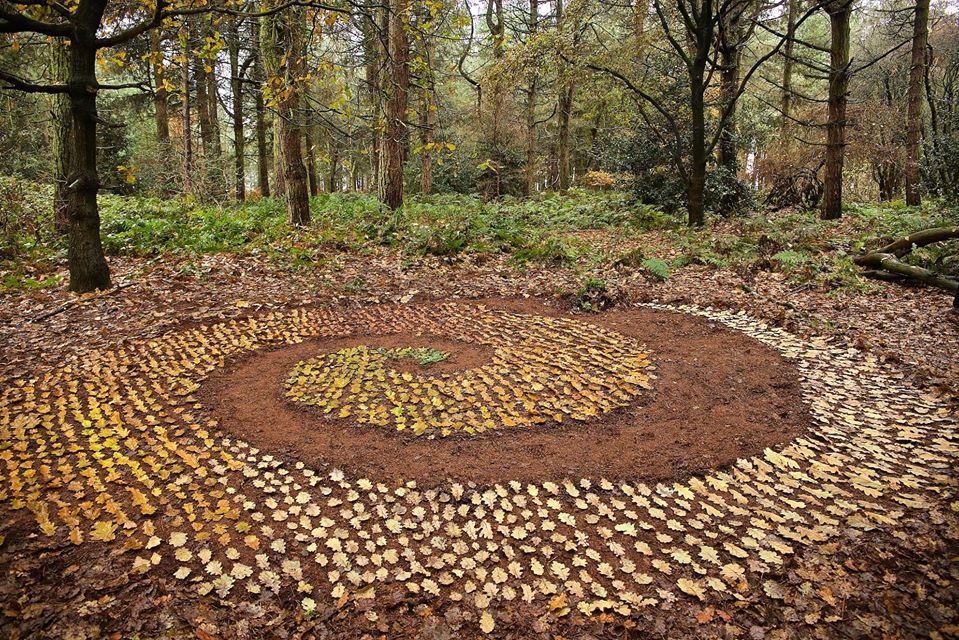 Groups: If you are interested in a tailor-made session for your group (scouts/guides/team building etc) please get in touch and we will endeavour to accommodate you.
Training: We can offer the following sessions:
# Skill development days for Forest School Leaders and trainees
# Outdoor learning skill days for class teachers and TAs.
In the coming months we will expand our training opportunities.
Get in touch if you think we can be of help!